In the rapidly evolving world of technology, cyber security has become a paramount concern for individuals and organizations alike. The threat of cyberattacks looms larger than ever, making it crucial to protect sensitive information and data. To effectively combat these threats, the importance of coding in cyber security cannot be overlooked. By understanding the intricacies of coding, experts in the field can develop robust security measures, identify vulnerabilities, and create innovative solutions to safeguard against cyber criminals. In this article, we will explore the vital role that coding plays in the realm of cyber security and how it serves as the foundation for keeping our digital world secure and protected.
Understanding Cyber Security and Coding
Cyber security is the practice of protecting computer systems, networks, and data from digital threats such as hacking, malware, and unauthorized access. On the other hand, coding refers to the process of creating instructions for a computer to follow. While cyber security and coding may seem like distinct fields, they are intricately connected and understanding this connection is crucial.
Definitions of Cyber Security and Coding
Cyber security involves implementing measures and techniques to safeguard computer systems and networks. It encompasses various subfields, including network security, software security, and cyber threat intelligence. Coding, on the other hand, is the process of writing and structuring instructions for a computer to execute. It involves using programming languages to create software, scripts, and algorithms.
The Connection between Cyber Security and Coding
Coding plays a fundamental role in cyber security, as it is used to develop numerous tools and technologies that enhance security and protect against cyber threats. Whether it is creating secure software, configuring network defenses, or analyzing potential vulnerabilities, coding is essential in all aspects of cyber security.
Basis of Learning Coding for Cyber Security
To become proficient in cyber security, learning coding is essential. Knowledge of coding provides a strong foundation for understanding the inner workings of computer systems, software vulnerabilities, and how to develop secure applications. Additionally, coding skills allow cyber security professionals to effectively assess and mitigate risks, as well as develop innovative solutions to emerging threats.
Coding Languages Important in Cyber Security
Various coding languages are important in the field of cyber security. Each language has its specific applications and advantages when it comes to implementing security measures.
Understanding Python
Python is a versatile and widely-used programming language in cyber security. It is known for its simplicity, readability, and extensive library support. Python enables security professionals to quickly develop tools for tasks such as network scanning, vulnerability detection, and automation of security processes.
Importance of JavaScript
JavaScript is primarily used for web development, but it also serves a vital role in cyber security. With the rise of web-based attacks, understanding JavaScript is crucial for analyzing and securing web applications. It allows cyber security professionals to detect and mitigate potential vulnerabilities in client-side code, ensuring the overall security of web-based systems.
Why Learn SQL
Structured Query Language (SQL) is essential for database management and plays a key role in cyber security. With knowledge of SQL, professionals can effectively query and manage databases, identify potential vulnerabilities, and prevent data breaches. Understanding SQL is crucial for ensuring the security of sensitive information stored in databases.
Bash Scripting Knowledge
Bash scripting, based on the Unix shell, is valuable for automating tasks and scripting in the command-line environment. Cyber security professionals benefit from bash scripting knowledge by being able to automate repetitive tasks, perform system log analysis, and create effective security incident response scripts.
Understanding C and C++ Coding Languages in Cyber Security
C and C++ are low-level programming languages commonly used to develop system-level software. These languages enable cyber security professionals to create robust and secure applications, as well as perform vulnerability analysis and exploit development. Understanding C and C++ allows professionals to delve deep into the intricacies of computer systems and write efficient, secure code.
Applications of Coding in Cyber Security
The application of coding in cyber security is extensive and vital in various domains.
Coding in Network Security
Coding is involved in network security in numerous ways. It enables the development of firewalls, intrusion detection systems, and secure network protocols. Network security professionals utilize coding to analyze network traffic, detect anomalies, and secure communication channels.
Coding in Software Security
Software security heavily relies on coding to identify and eliminate vulnerabilities. By conducting secure coding practices, developers can minimize the risk of introducing weaknesses into software systems. Additionally, coding is essential for the creation of robust authentication mechanisms, secure encryption algorithms, and secure software updates.
Coding for Cyber Threat Intelligence
Cyber threat intelligence involves collecting, analyzing, and interpreting data to detect potential threats and predict future attacks. Coding allows professionals to develop tools for gathering and processing large amounts of data, as well as automate threat analysis and reporting. By utilizing coding, cyber threat intelligence can be effectively leveraged to enhance overall security.
Usage of Coding in Penetration Testing
Penetration testing, also known as ethical hacking, is a crucial process to identify vulnerabilities in systems and networks. Coding is essential in pen testing, as it allows professionals to build custom tools and scripts for conducting security assessments, simulating attacks, and identifying weaknesses that could be exploited by malicious actors.
The Role of Coding in Cyber Attack Prevention
Coding plays a crucial role in preventing cyber attacks and enhancing overall security measures.
How Coding Predicts and Prevents Attacks
By analyzing past attack patterns and developing sophisticated algorithms, coding can help predict potential future cyber attacks. Predictive coding models can identify trends, anomalies, and potential attack vectors, allowing organizations to proactively implement preventive measures and strengthen their defenses.
Creation of Security Algorithms through Coding
Coding is essential in creating security algorithms that protect computer systems and networks. Cryptographic algorithms, for example, are developed through coding to encrypt sensitive data, ensuring its confidentiality and integrity. Additionally, coding is utilized to develop intrusion detection algorithms and anomaly-based systems that detect unauthorized activities within a network.
Automated Defense Systems through Coding
Coding enables the development of automated defense systems that can detect and respond to cyber threats in real-time. Through advanced coding techniques, systems can analyze network traffic, identify malicious patterns, and automatically block or neutralize potential threats. These automated defense systems are crucial in mitigating the impact of cyber attacks and minimizing the response time.
Coding Skills Required in Cyber Security Professions
Various roles within the field of cyber security require coding skills to effectively carry out their responsibilities.
Roles of a Cyber Security Engineer
Cyber security engineers are responsible for designing, implementing, and maintaining secure computer systems, networks, and applications. They need coding skills to develop secure software, configure network security protocols, and perform vulnerability assessments.
Coding Requirements for a Cyber Security Analyst
Cyber security analysts analyze and assess security risks, monitor network activity, and investigate potential incidents. To effectively perform these tasks, they must possess coding skills to develop tools and scripts for log analysis, malware analysis, and threat detection.
How Coding is Used in a Forensic Computer Analyst Role
Forensic computer analysts use coding to extract and analyze digital evidence from a system or network. They develop scripts and tools to analyze logs, recover deleted files, and reconstruct digital incidents. Coding enables them to uncover critical evidence and provide detailed technical reports.
Coding Needs for an Information Security Analyst
Information security analysts are responsible for assessing and implementing security measures to protect an organization's data. They require coding skills to develop security policies, configure access controls, and analyze the effectiveness of implemented security measures.
Coding's Part in Cyber Security Research
Coding plays a crucial role in supporting cyber security research efforts and driving innovation within the field.
How Coding Aids in Cyber Security Research
Cyber security researchers utilize coding to develop experimental frameworks, simulations, and models to study the behavior of attacks and test the effectiveness of security measures. By analyzing large datasets and running simulations, researchers can gain valuable insights into emerging threats and develop proactive defense mechanisms.
Role of Coding in Cyber Security Innovations
Coding is at the heart of cyber security innovations. It allows researchers to develop cutting-edge technologies such as machine learning algorithms for anomaly detection, artificial intelligence for threat intelligence analysis, and blockchain for secure data management. Coding facilitates the exploration of new ideas and the development of novel security solutions.
Coding's Contribution in Developing New Security Measures
Coding enables the development of novel security measures and the improvement of existing ones. By continuously refining security algorithms, protocols, and practices, coding helps organizations stay ahead of cyber threats. Additionally, coding aids in the creation of secure software development methodologies that prioritize security from the early stages of the development lifecycle.
Programming Challenges in Cyber Security
Coding within the realm of cyber security poses its unique set of challenges that professionals must overcome.
Understanding the Ethical Dilemmas with Coding in Cyber Security
Ethical dilemmas can arise when coding for cyber security purposes. Professionals must navigate issues such as responsible disclosure of vulnerabilities, their dual roles as hackers and defenders, and respecting privacy and legal boundaries. Striking the right balance between security and ethics requires a deep understanding of both coding principles and the larger ethical implications.
Technical Challenges in Cyber Security Coding
Cyber security coding faces technical challenges due to the rapidly evolving nature of cyber threats. Professionals must keep up with the latest attack techniques, vulnerabilities, and defense mechanisms. Additionally, developing secure code requires expertise in secure coding practices, knowledge of system architectures, and robust testing methodologies.
Future Challenges in Cyber Security and Role of Coding
As technology advances, cyber security will face new challenges. Emerging technologies such as artificial intelligence, Internet of Things (IoT), and quantum computing present both opportunities and risks. Coding will play a central role in addressing these challenges, as it will be necessary to develop innovative solutions, secure algorithms, and effective defenses.
Coding and Cyber Security Education
Integrating coding into cyber security education is essential to prepare professionals for the challenges they will face in the field.
Reasons to Include Coding in Cyber Security Curriculum
Including coding in cyber security curriculum provides students with a solid foundation in understanding the technical aspects of security. It equips them with the practical skills needed to develop secure software, analyze vulnerabilities, and create effective defense strategies. Additionally, coding fosters critical thinking, problem-solving, and creativity, essential qualities for cyber security professionals.
Benefits of Certification Programs in Cyber Security and Coding
Certification programs that combine cyber security and coding offer numerous benefits. They provide structured learning opportunities, validate skills and competencies, and enhance job prospects in the field. These certifications showcase a professional's expertise in both cyber security and coding, demonstrating their ability to handle complex security challenges effectively.
Online Platforms for Learning Cyber Security Coding
Numerous online platforms offer courses and resources for learning cyber security coding. These platforms provide a convenient and accessible way to acquire coding skills and stay updated with the latest developments in the field. Examples of such platforms include Coursera, Udemy, and Codecademy.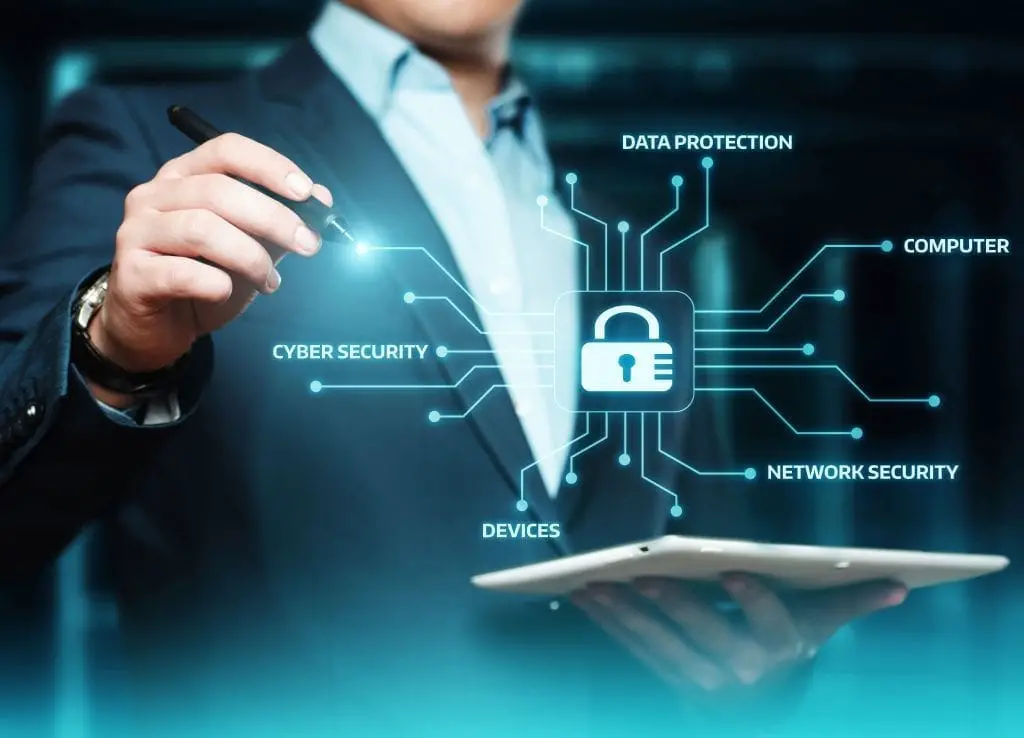 Case Studies: Coding Applied to Cyber Security
Real-world examples highlight the practical applications of coding in cyber security.
How Coding Helped Solve a Major Cyber Security Breach
In the case of a major cyber security breach, coding played a pivotal role in resolving the issue. Security experts utilized coding to analyze the compromised systems, identify the entry point of the attack, and develop a patch to address the vulnerability. Additionally, coding was crucial in monitoring the affected systems and mitigating the impact of the breach.
Coding's Role in Creating a More Secure Business Network
Coding is essential in creating a secure business network by implementing secure protocols, configuring firewalls, and developing intrusion detection systems. Through coding, security professionals can continuously monitor network traffic, detect and block malicious activities, and ensure the overall security of critical business assets.
Example of a Cyber Security System Built through Coding
An example of a cyber security system built through coding is an advanced threat detection and prevention system. By utilizing coding, the system analyzes network traffic, applies machine learning algorithms to detect anomalies, and employs intelligent response mechanisms to neutralize potential threats. Such systems help organizations proactively protect their networks and mitigate the risk of cyber attacks.
Future of Coding in Cyber Security
The future of coding in cyber security is poised for continuous growth and advancement.
Predicted Trends in Cyber Security and Coding
As the cyber threat landscape evolves, coding will play a crucial role in keeping up with emerging threats. Predicted trends include the increased use of artificial intelligence and machine learning for threat detection and response, the development of secure coding frameworks and methodologies, and the integration of coding into every aspect of cyber security.
Next-Generation Coding Languages for Cyber Security
The development of next-generation coding languages specifically tailored for cyber security is anticipated. These languages will enable even more efficient and secure code development, enhance automated defense systems, and simplify the implementation of complex security measures. Embracing these languages will revolutionize the field and augment the capabilities of cyber security professionals.
How Advancements in Coding Could Strengthen Cyber Security
Advancements in coding techniques, tools, and technologies will greatly strengthen cyber security. Improved coding practices, such as secure coding frameworks and continuous testing, will lead to the development of more secure software systems. Additionally, advancements in machine learning algorithms and artificial intelligence will enhance threat detection capabilities, making cyber security more proactive and effective.
In conclusion, coding plays a vital role in the field of cyber security. Understanding the connection between cyber security and coding is key to developing effective security measures, preventing cyber attacks, and advancing the field through research and innovation. As technology continues to evolve, so too will the importance of coding in strengthening cyber security defenses and protecting against emerging threats. By embracing coding skills and continuously expanding knowledge in this domain, professionals can contribute to safeguarding our digital world.